David Sanders
01-07-2010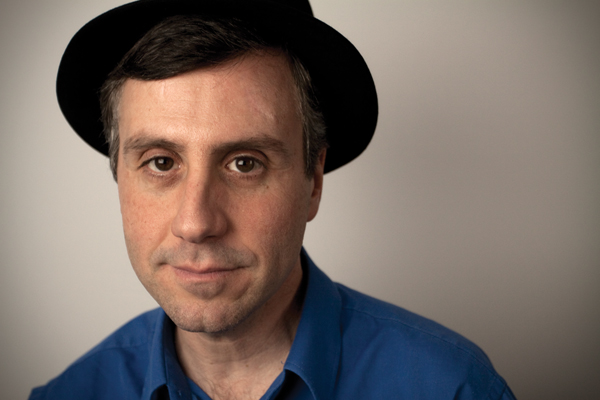 Associate Professor of Biological Sciences
Dr. David Sanders' lab is currently engaged in research on 1) how a virus enters a cell; 2) how to prevent the virus from entering the cell; and 3) how to use viruses to deliver genetic material for gene therapy applications. Additionally, they look at natural inhibitors of viral entry and how they work on a structural and functional basis. Understanding this allows us the opportunity to potentially create an artificial inhibitor or antiviral.
Dr. Sanders' team also looks at the evolution and structure of proteins that transfer phosphate. In particular they examine how organisms generate the greenhouse gas methane and how bacteria survive starvation. With this information there is the potential for designing new antibiotics for the treatment of bacterial diseases such as tuberculosis.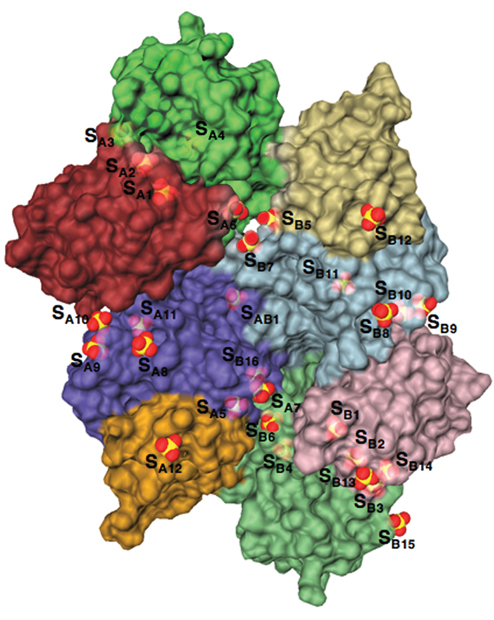 A surface representation of exopolyphosphatase, a protein with great potential as an antibiotic target. David Sanders, an associate professor of biology, determined the structure using X-ray crystallography and discovered unique features. The protein is involved in the starvation response of E. coli.