Giving to the Biological Sciences
Every Gift Makes a Difference
All gifts, large and small, make a difference in the quality of education and research in the Department of Biological Sciences. See how private gifts have benefited the department, why giving matters, and what are the department's current priorities.
If you have any questions, feel free to contact James A Parker (Jimmy), Director of Development at (765) 496-7502 or japarker@prf.org.
New funds that your gift can help
The Susan J. Karcher Memorial Endowment Fund was created in 2017 by Sarah, Brandon, and Matthew Gelvin in honor of their Mother, Susan Karcher, who was a faculty member in the Department of Biological Sciences from 1981 to 2016 before passing away in January of 2017.  She influenced countless numbers of our undergraduate students.  Her extensive teaching career ranged from human genetics to molecular cloning, and Sue always made herself available for a large number of outreach missions to visit with school districts in helping to bring molecular biology into their own classrooms.  In addition, she also spent many years working with ABLE, the Association for Biology Laboratory Education, to help improve the laboratory experience for our undergraduates.  Her dedication to our teaching missions was immeasurable and the Department and all of our students have much to be thankful for in having the opportunity to interact with her on a personal and professional level.
The primary purpose of this fund is to help offset living expenses over the summer months for undergraduate student researchers, which will enable them to focus on fulltime research with faculty members in a research lab.  The experiences these students receive will serve them well as they head off to careers in science, whether to become doctors, dentists, speech pathologists, genetic counselors, veterinarians, educators, or outstanding independent scientists performing cutting edge research to solve some of the most pressing problems of our time.  In addition, preference will be given to students who are also members of the Women in Science Program. 
The Susan J. Karcher Memorial Endowment Fund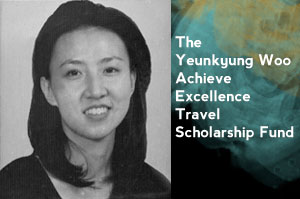 The Yeunkyung Woo Achieve Excellence Travel Scholarship Fund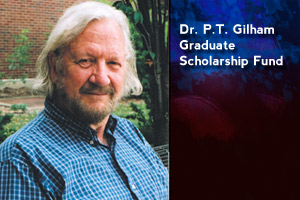 Dr. P.T. Gilham Graduate Scholarship Endowment Fund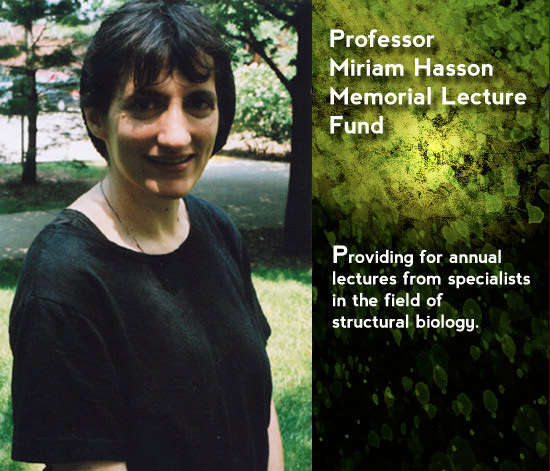 Professor Miriam Hasson Memorial Lecture Fund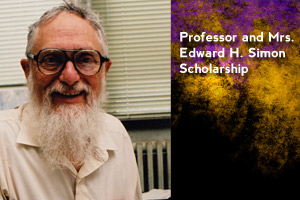 Professor Ed Simon Scholarship Fund