PreMed or PreProfessional Biology Major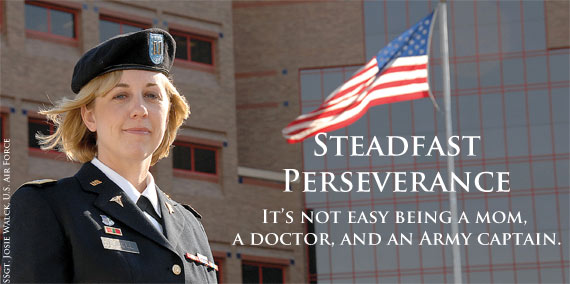 Her professors still remember her as a young woman who did it right — embraced mentors, asked good questions, weighed all decisions, and seized opportunities to explore career options. When Allyson Fewell (S'04) was looking for a college, she wasn't at all sure which career path to take, but felt Purdue offered a wide range of worldclass options.
Fewell discovered that a major in biology at Purdue includes all the classes needed for pre-med and is terrific preparation for taking the MCAT (Medical College Admission Test). It also set her up well for the basic science courses found in the first two years of medical school.
"I knew I wanted to get a professional degree, maybe business or law like my father, or medicine like my great-uncle and great-grandfather," Fewell says. "I always liked literature — my mother was an English lit major — and math and science, but beyond that didn't know what I wanted to do.
"So I chose Purdue because it seemed to offer unlimited choices. At Purdue, there wouldn't be any doors closed.'' Read more here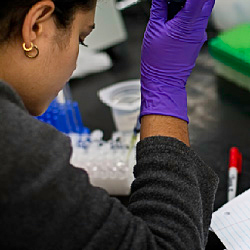 If you want to become a doctor, dentist, veterinarian or any other life science-related professional, then Purdue's Department of Biological Sciences offers you the best and broadest preparation for post-graduate professional school. Our undergraduate curriculum taught by outstanding life sciences research faculty will give you excellent academic preparation for whatever area of medical education you plan to pursue after graduation. Being a biology major also has the advantage of providing great preparation for any career in the life sciences, should your goals change.
We offer several different undergraduate plans of study within Biology, most of which are fine preparation for professional school. However, in addition we carefully designed one plan of study, Health and Disease (pdf file) to provide you with specific preparation for medical, dental or veterinary school.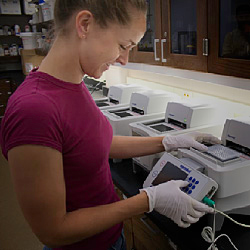 Whichever major in Biological Sciences you choose, you will receive guidance from the experienced Center for Pre-Professional Advising and the rest of Biology's undergraduate counseling office. They will advise you about what classes you need to take, how to tackle the professional school entrance exams (MCAT, DAT, GRE or VCAT), and how to obtain, organize and submit your required letters of recommendation for your professional school applications.
For more information about majors in the Biological Sciences, we encourage you to contact one of our Biology counselors, Rex Fodrea.