Undergraduate Programs in Biological Sciences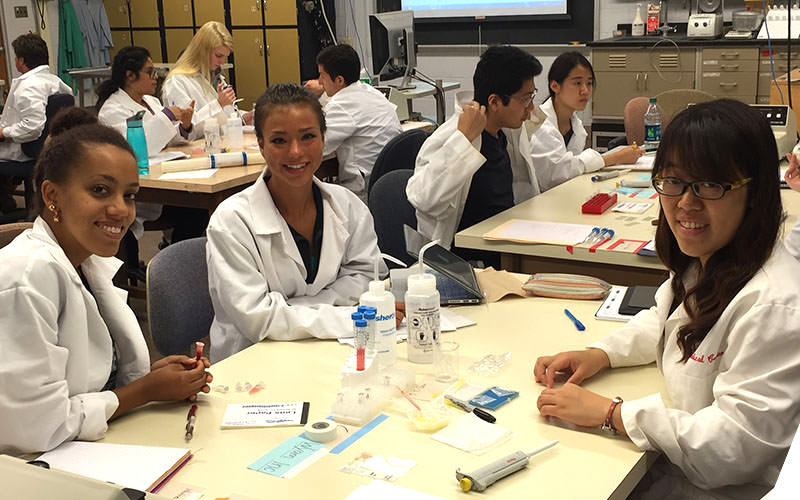 Biology is unsurpassed for its direct relevance, with the Department of Biological Sciences being the largest department in the Life Sciences disciplines at Purdue University. Advances in Biology have a day-to-day impact on our lives in many areas, such as medicine and agriculture. Discovering relationships between organisms and their environment contributes to solutions for protecting life on earth. The study of biology informs both fundamental questions and complex problems across diverse areas of interest from cancer models, to host-pathogen interactions, to behavioral ecology. If you want to live and work with the understanding of the intricate complexity of life, from the molecular to the ecosystem level, the biological sciences are for you.
The Purdue Department of Biological Sciences offers nearly 75 advanced undergraduate courses in biology, ranging from X-ray Crystallography to The Biology of Behavior. However diverse their interests, all biologists share a strong training in chemistry, mathematics, and the fundamentals of cells, organisms and populations. At Purdue, all biology students take a comprehensive biology sequence with hands-on laboratories. Most labs have computers and state-of the-art equipment. Laboratory experience is also emphasized in the advanced courses, such as in microbiology, neuroscience, physiology, molecular biology and ecology.
What can I do with a major in Biology?
Important Links