Department Ombuds
As part of the department's strategic planning, the Department of Biological Sciences has recently added the Ombuds resource in an attempt to not only diminish issues amongst faculty, staff & students, but also to give everyone an opportunity to speak freely and without prejudice to someone within the department. 
The Ombuds offer informal, confidential help for all employees who have an issue that they are unsure of the appropriate channels to follow.  The Ombuds have been chosen to listen or make appropriate recommendations and/or suggest resources on how to resolve the concern.  The only exception to the confidentiality rule is if there is an imminent threat of serious harm to self or another employee.
Please don't hesitate to utilize this invaluable resourc. Need help? Try these useful links
Shelli Taylor is a secretary for the Biological Sciences and is housed in Hanson 326B. Her email address is taylor98@purdue.edu and her campus number is 494-4997. Shelli can be contacted anytime by e-mail and by campus phone M-F, 8am-5pm.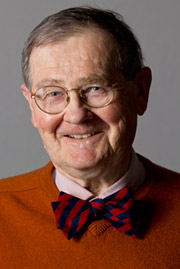 Dr. Joseph Vanable is a Professor Emeritus. He has been a liaison with the satellite campuses, convener of the teaching assistants committee, and was an associate head for three years. In these roles, he has had to deal with quite a few situations needing resolution of non-congruent opinions and wishes. His contact information is: jvanable@frontier.com, and his office number is Lilly B-406B. He has walk-ins times on Mondays from 1 p.m. until 4p.m., and Tuesdays from 3 p.m. until 5 p.m.