Welcome!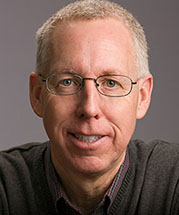 What an exciting time to be part of the Life Sciences at Purdue.  The Department is playing an important role in moving biological discoveries to the forefront, where new technologies allow us to interrogate genomes at a level never previously imagined and to correct specific mutations that threaten the viability of organisms.  Our discoveries are contributing to the design of personalized medicine for patients, solving the molecular structures of today's most insidious pathogens, unraveling how the human brain functions, and understanding the complexity of the ecosystems that keep our planet healthy.  Each of these areas (and many more) are key to the teaching and research missions of the Department.
I invite you to explore our website to learn more about our world renowned research programs and our award winning faculty, including Professor Michael Rossmann who recently was honored with the 2016 Raymond and Beverly Sackler International Prize in Biophysics.  Here you will learn about our dedication to excellence in education where we take great pride in undergraduate and graduate programs led by passionate faculty, including many listed in the Purdue Book of Great Teachers.
We have recently reorganized the Department into six focus areas that truly cover the breadth of biology:
Additionally, the Department has taken a leading role in establishing the research directions of three of Purdue's Pillars of Excellence.  The Purdue Institute for Integrative Neuroscience  (PIIN)  is led by Professor Donna Fekete, the Purdue Institute of Inflammation, Immunology and Infectious Disease  (PI4D)  is led by Professor Richard Kuhn, and the Purdue Institute for Drug Discovery  is led by Professor Philip Low.  These Institutes are poised to advance the biological knowledge and clinical capabilities required to address the health issues associated with aging, neurodegeneration, neurotrauma, inflammation, infection, autoimmune disease and cancer.  
Across all areas of learning, discovery and engagement, this is an exciting period for the Department of Biological Sciences.  I hope that you will take some time to navigate through our website and learn more about the Department.  Feel free to visit us in person.  We welcome the opportunity to share our stories with you!
Boiler up!
Stephen F. Konieczny
Professor and Interim Head
Department of Biological Sciences