Undergraduate Research in Biology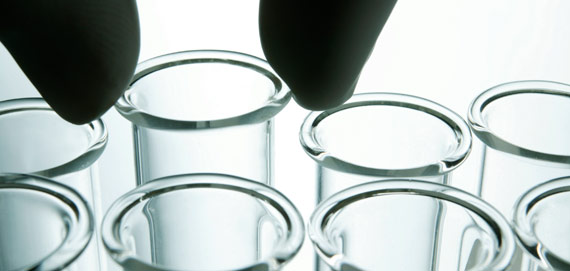 Students are encouraged to do undergraduate research if they plan on being a research scientist (going on for a Ph.D. or M.D./PhD.), plan on working in a research laboratory with a Bachelor of Science degree, or plan on attending medical school.
The prime time to begin research is typically semester 4 or 5. Beginning in semester 6 is also reasonable, particularly if students plan to stay at Purdue in the summer. Some students may wish to begin sooner, particularly, if they know that they want a research career. Beginning in semester 7 is generally too late to do a project, but one may learn a great deal about research by sitting in on the activities of a research laboratory.
Students will need to decide whether to begin with Undergraduate Research (BIOL 294 or 494), Undergraduate Honors Research (BIOL 499), or a Summer Research Internship.
Undergraduate Research for Academic Credit
Students who begin with Undergraduate Research or Undergraduate Honors Research can easily transfer between programs. Students will need to decide on a research mentor, meet individually with that mentor and if an agreement is reached, complete the Application for Credit in Undergraduate Research form and return it to the Biology Counseling office (1-123 of Lilly Hall). The Biology Counseling Office maintains a listing of "Mentors for Undergraduate Research" which provides the names, locations and general research areas and titles for individuals in the Department of Biological Sciences and in other Departments on the Purdue campus. Students may work with any research mentor regardless of position or department at Purdue University. A more detailed description of research by individual faculty in the Department of Biological Sciences may be found on the Faculty Directory at our website.
Honors Research requires
Completion of an undergraduate research thesis that has been countersigned and approved by the research mentor and the Head of the Department of Biological Sciences,
Minimum graduating GPA of 3.0,
Enrollment in BIOL 497 "Biology Honors Seminar" during the junior and senior year,
Presentation of the research progress in BIOL 497 and at the Undergraduate Honors Research Day
** Students who complete Undergraduate Honors Research will have the notation on their transcript "Completed Biology Honors Research Program" and their name will be highlighted in the program booklet at graduation.
Summer Research Internships
The Department of Biological Sciences has secured 25 (five reserved for freshman) summer internship positions sponsored by the Howard Hughes Medical Institute to be served on the Purdue West Lafayette campus. The Department also has guaranteed positions in the past years for Purdue Biology majors at Abbott Laboratories, Abbott Park, IL; Amylin Pharmaceuticals, Inc, San Diego, CA; Apple Medical Corporation, Marlboro, MA; Eli Lilly, Indianapolis, IN; Indiana University Medical School, Indianapolis; Merck & Company, West Point, PA; and Paradigm Genetics, Research Triangle Park, NC. Under the International Association for the Exchange of Students for Technical Experience, the Department has sent students abroad to Central Fisheries Board, Ireland; King's College London; University of Wales, Cardiff; Nova Nordisk, Denmark; Roche AG, Zurich, Switzerland; and Kantonales Labor, Zurich, Switzerland. During January/February students in the Department of Biological Sciences will receive mailings and application materials about these summer internship opportunities.
Several industries and universities from throughout Indiana and the United States contact us each year with summer research internship opportunities at their respective locations.  Students in our program may watch their e-mail newsletters for information and/or ask their academic advisor.
Contact the Biology Counseling Office (49-44747, LILY 1-123) for further information.