Diversity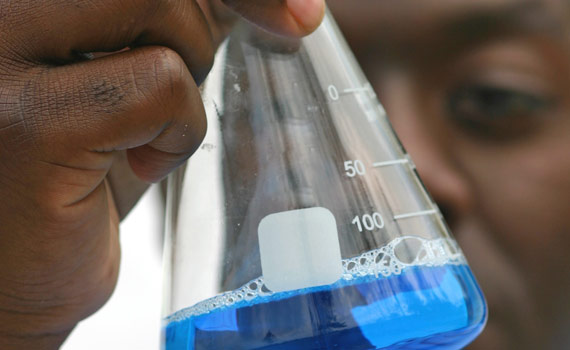 The Department of Biological Sciences at Purdue supports a diverse, inclusive, and equitable environment where students, postdocs, faculty and staff, whatever their gender, race, ethnicity, national origin, age, sexual orientation or identity, education or disability, feel welcomed and valued. We respect and celebrate diverse life experiences and heritages. We acknowledge the role of systemic racism and sexism in academia, particularly in STEM, and how it upholds and maintains the status quo. We condemn racism and sexism and social institutions that maintain inequality, and take responsibility for fostering an environment that values equity and inclusion. Accordingly, we support social movements like Black Lives Matter and encourage dialogue and activism among our colleagues to promote and foster equality for all.
We are committed to cultivate an environment where every member of our community feels safe to express their intersectionalities (e.g. gender & race/ethnicity, BIPOC & LGBTQ+, gender & disability), and support personal growth and learning opportunities that help build a mutually supportive departmental culture. As we aim to ensure that all voices are heard and appreciated, we are committed to encouraging and supporting learning opportunities and personal growth that results in an environment that fosters mutually supportive interactions. We aim to enable every member of our community to identify and express in ways that are in line with their authentic self. 
As a Department we are working towards developing and maintaining an inclusive environment with equity-minded strategies by:
Having an active Inclusion, Diversity, and Equity committee with faculty, postdoc, and graduate student members
Listening to voices from all members in the Department and including their perspectives in decision making

The Head of the Department, Janice Evans, holds independent Town Hall meetings for faculty, staff and graduate students
The ID&E committee is open to feedback, suggestions and collaborations via email:BiologyIDE@purdue.edu and during our monthly conversations on diversity at the Journal Club

Releasing a monthly Diversity Newsletter that promotes underrepresented voices and advertises events that diversify our cultural awareness. In this newsletter we also highlight diversity champions at our Department ("Local change-makers") and beyond Purdue ("Heroes in STEM"), promote local events and suggest readings and media.
Promoting active conversation about DEI issues in the Department. We host monthly journal clubs addressing inclusion and equity topics of current relevance to the Department.
Awarding fellowships and participating in programs to support students from minoritized groups

We actively nominate students to University-wide fellowships to support students from minoritized groups and have smaller, departmental awards to also help support them.
We work closely with the Office of Graduate Diversity Initiatives (OGDI) at Purdue to increase the enrollment, retention and success of underrepresented students. The OGDI implements a pipeline of programs that support students throughout their academic journey including early undergraduates (LSAMP), rising undergraduates (GDVP and SROP), incoming and returning graduate students (Bridge and AGEP), and postdoctoral students (BTAA PAI). Ignacio Camarillo, Associate Professor in our Department, has been actively involved in these programs driving in particular the success of LSAMP. 
We are the home department of the first SACNAS Chapter established in the Midwest, in the Big Ten Universities, and the first Chapter to hold a regional meeting in the history of the national organization. SACNAS (Society for the Advancement of Chicanos and Native Americans in Science), is a premier national organization centered on promoting diversity and mentoring URM students in STEM and beyond. In its 12 years of existence, the Purdue SACNAS Chapter has been recognized four times at the national level for its diversity work, including a top award of Chapter of the Year. Ignacio Camarillo, Associate Professor, and Morris Levy, Emeritus Professor, in our Department, are co-founding and long term co-advisors of this chapter.

Incorporating diversity awareness into student orientation programs and coordinating our efforts with campus-wide programs and initiatives.

We are actively involved in mentoring students from the Emerging Leaders Science Scholars Program, a university-wide effort to attract and support undergraduate students from underserved communities.
Panel on opportunities for graduate students from minoritized groups and experiences of current students in the department at interview weekend.

Incorporating diversity and equity practices into graduate student curriculum. Lectures on racism and gender biases in academia are highlighted in the Ethics course required for first year grad students.
Increasing transparency about the diversity at our Department and promote conversations about increasing it. Here we share currently publicly available demographic data that may assist information to guide these conversations:
Providing confidential venues to raise questions or concerns about working relationships or potential equity issues through ombuds and equity services at the Department.
Developing a proposal to obtain funds to implement a departmental program to encourage participation in inclusion and equity efforts involving faculty, grad students and staff that promote solidarity and learning.
We continue our conversations and plans on how to best support all the members of our Department. Reach out to us with questions, comments or ideas to collaborate with us at
BiologyIDE@purdue.edu