Unlocking the Secrets of Proteins: Dr. Daisuke Kihara's Pioneering Work at Purdue
10-19-2023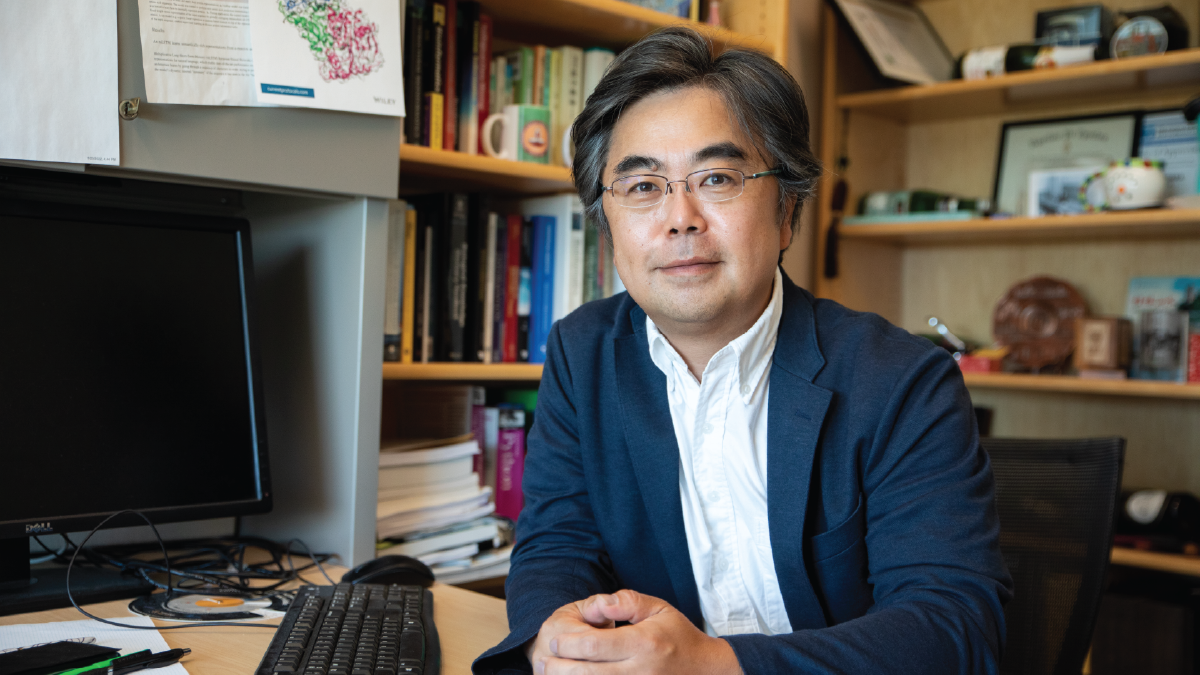 In the world of modern biology, a unique blend of disciplines is making waves. Dr. Daisuke Kihara, a professor of both Biological Sciences and Computer Science in the College of Science at Purdue University, stands at the intersection of biology and computer science, utilizing his expertise to delve into the intricate world of protein function and structure. His groundbreaking research, driven by the power of AI and deep learning, promises to transform the way we understand and model protein behavior.
Kihara's appointment at Purdue is joint, with 60% of his focus on biology and 40% on computer science. This combination is reflected in his lab, where graduate students from both fields come together to explore the realm of computational biology.
One of the key aspects of Kihara's research involves the application of AI, techniques such as those used in image processing and chatGPT, to understand protein functions and predict protein 3D structures. With many genome sequences already available in databases, the challenge lies in deciphering the functions and structures of newly discovered proteins.
One of the most recent and exciting developments in Kihara's work is 3D structure modeling from cryo-electron microscope (cryo-EM) data. By using deep learning techniques, they can pinpoint the locations of atoms and amino acids within protein structures. While it may not always be 100% accurate, it serves as a valuable starting point, drastically improving the speed and accuracy of creating 3D protein structures.
What's the impact of this groundbreaking work? Speed and accuracy. The traditional, manual method of creating 3D structures from 2D images is time-consuming and can take months. Kihara's computational technique drastically accelerates the process, making it more accessible and efficient.
Kihara's lab has also developed methods to validate and correct structural models for cryo-EM. They've applied AI-based techniques to the entire protein structure database, revealing a surprising fact: about 15% of the models have serious errors. While some errors have been corrected, many remain unaddressed, often due to researchers moving on to new projects.
Kihara's lab is in the process of testing a tool to correct these errors at scale, with plans to publish a list of suggested corrections. This endeavor is not without its challenges, as they'll be informing experts in the field about the need for corrections, a task requiring careful consideration.
The impact of Kihara's work extends beyond the laboratory. His teaching reflects the changing landscape of biology, with coding elements integrated into his classes. Students are equipped with the skills to write their own code, making them more versatile and marketable in the job market.
In the evolving world of biology and computational science, Dr. Daisuke Kihara is pioneering research that promises to unlock the secrets of proteins, speeding up the process of creating 3D structures, and correcting errors in protein structure databases. His work not only transforms our understanding of the biological world but also equips students with invaluable coding skills for their future careers. With one foot in biology and the other in computer science, Kihara is at the forefront of a transformative field that's set to redefine the future of protein research.
For more information about Kihara's research projects, visit his lab website.
Written by Alisha Referda, Communications Specialist