Zhao-Qing Luo to receive 2022 McCoy Award for demystifying modes of microbial pathogens
03-30-2023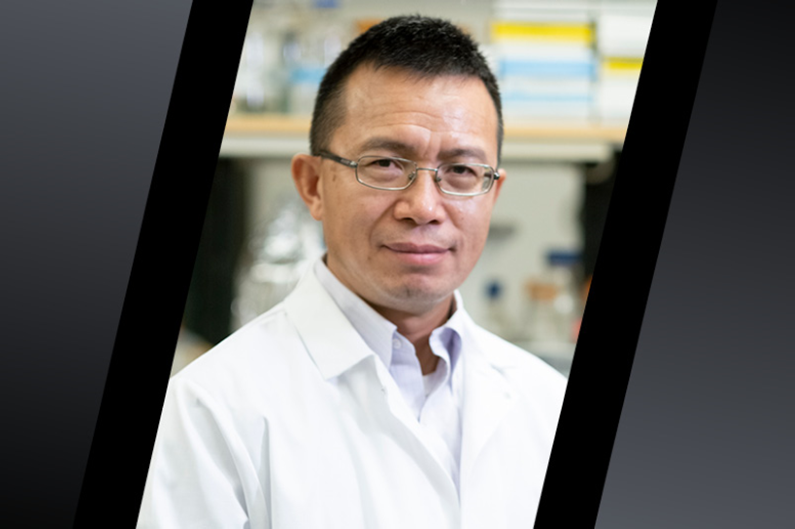 A globally recognized microbiologist, Zhao-Qing Luo, professor of biological sciences, is receiving the 2022 Herbert Newby McCoy Award for his critical work to combat infectious diseases. Luo's research is helping explain how microbial pathogens survive and multiply within hostile host cells, as well as how host cells respond to infection. He is using Legionella, which causes Legionnaires disease, as a model organism. The bacterium has a secretion system that injects about 300 virulence proteins into host cells to enable its replication.
"One focus of our research is to determine the function of these proteins and their roles in bacterial infection," Luo says. "A better understanding of the mechanism of virulence factors will lay the foundation for the development of novel anti-infection strategies. Equally important, these proteins can be used as effective research tools to understand the signal transduction pathways in host cells that are extremely difficult or even impossible to study under normal physiological conditions." Transduction pathways are the communication networks within cells that enable them to respond to signals from their environment or other cells.
Luo's lab also is focused on explaining the signaling pathway mechanism involved in immune cell detection of and response to damage and disruption caused by bacterial infection.
"Dr. Luo's work is innovative, rigorous and transformative," said Zhijian Chen, the George L. MacGregor Distinguished Chair in Biomedical Science at the University of Texas, who wrote a letter in support of Luo's nomination. "His discovery of a completely new mechanism of ubiquitination has a very large impact in the fields of ubiquitin biology and host-pathogen interactions."
Luo received the National Institutes of Health-National Institute of Allergy and Infectious Diseases Independent Scientist Award in 2010 through 2015. He also was named a Purdue University Faculty Scholar in 2012, and was elected a fellow of the American Academy of Microbiology in 2019. He has authored over 100 scientific publications and has served on the editorial boards of PLoS Pathogens, EMBO reports and mLife.
Luo received his bachelor's and master's degrees in plant pathology from China Agricultural University. He then went to the University of Illinois at Urbana-Champaign, studying bacterial genetics and molecular biology, receiving his PhD in microbiology in 2001. He joined the Purdue faculty in 2004 and became a full professor in 2015.
The Herbert Newby McCoy Award was established in 1964 by Ethel Terry McCoy in honor of her husband, a distinguished Purdue University alumnus. Winners of the McCoy Award are nominated by colleagues, recommended by a faculty committee and approved by the executive vice president for research and the university president.
As part of the celebration event, Luo will give a lecture titled, "Turning hostility into a home: means by a bacterial pathogen." The public is invited to this lecture and others that will begin a 3 p.m. on April 6 in the North Ballroom of the Purdue Memorial Union.