Doing What it Takes to Develop New Scientists
08-10-2023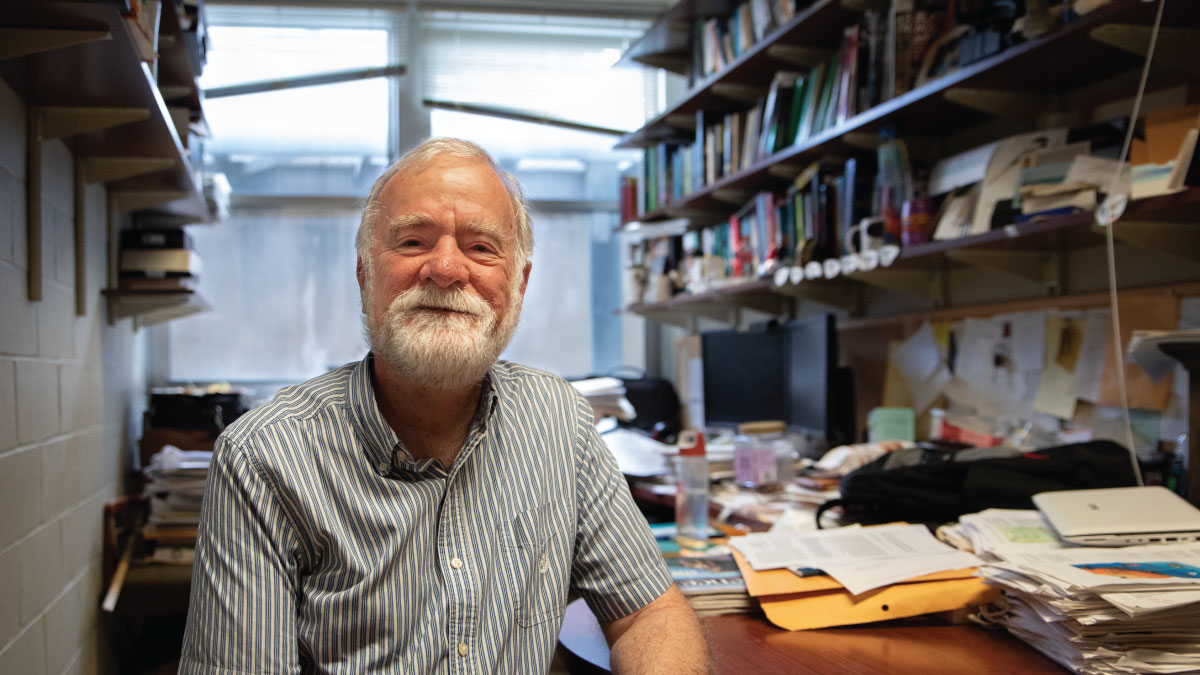 When biology Professor Jeff Lucas of Purdue's College of Science realized that his current grants wouldn't be sufficient to cover travel for his graduate students, he offered them each $1,000 out of his own pocket to present their research at a conference.
Lucas feels that experiences like this are vital to his students. "It's my job to help them develop as scientists", he says. "And one of the most important things that you can do is get out in front of other scientists in your field and practice talking."
Similar experiences helped Lucas succeed professionally, and he wants the new scientists he's guiding to have every advantage he can offer. Attending and presenting at conferences helps them get used to speaking in front of a crowd, responding well to questions, building an essential network, and getting to know the leaders in their field.
Two students took Lucas up on his offer and he began right away to help them prepare for the journey ahead. The Lucas lab researches animal communication, sensory ecology, and hearing and call complexity in birds, among other things. Jonathan Jenkins focuses on dialects of the Carolina Chickadee, which are very distinctive in Indiana, and Becca Trapp works with starlings to study their field of vision and how they use it to solve puzzles.
Both wanted to present at the Animal Behavior Society Meeting in Portland, Oregon which requires an abstract to be submitted before being accepted as a presenter. Lucas advised both students as they wrote their abstracts; and when they were accepted, helped them craft their presentations, listening as they practiced aloud.
"Jeff was involved and helpful for the whole process," says Trapp. "Getting his feedback not only improved my work, but also left me feeling more confident, as opposed to insecure and unsure.  Since I am prone to social anxiety, this was very important."
She went on to say, "To develop my career, I basically had to go to this conference, but it would have been a severe hit to my finances without Jeff's donation. Even with a travel grant from the college, I was nowhere near covering the full cost. I was very grateful to be able to attend the conference without the financial anxiety that would have weighed me down otherwise."
Lucas intends to continue his philanthropy as long as it is needed. His attitude is, "It doesn't matter if I have money or not, I need for them to go." The Department of Biological Sciences is profoundly lucky to have such invested faculty. 
This Donor Story is just one example of the many ways to support Purdue Biology. For more information on making a tax-deductible gift of your own, please visit PurdueForLife.org, or reach out to Lydia Coprek at: lfcoppedge@purdueforlife.org or 765-496-1147.