A new potential treatment for night blindness
07-19-2021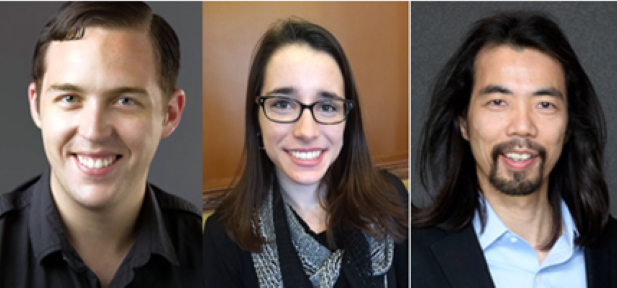 Most night-blindness patients lose their vision and suffer from life-long inconvenience due to the lack of approved treatment. To identify new drugs that can help these patients, Leung lab has been screening drug libraries on zebrafish models of night blindness to identify drugs that may treat the condition. In a recent study, they identified a drug called carvedilol that improved the poor vision of a fish model and preserved its dying rod photoreceptors. Since carvedilol is an FDA-approved drug called Coreg that has long been used to treat high blood pressure and heart failure, it is deemed a safe drug to be used on humans. The new discovery of carvedilol's benefits on night blindness may expedite the development of a new treatment for night-blindness patients.
Leung lab members who contributed to this study include Logan Ganzen, a pre-doctoral fellow of the Indiana Clinical and Translational Sciences Institute; Rebecca James, an undergraduate researcher; and Yuk Fai Leung. Their study was published in the June issue of Scientific Report.
Reference
Ganzen L, Ko MJ, Zhang M, Xie R, Chen Y, Zhang LY, James R, Mumm J, van Rijn R, Zhong W, Pang CP, Zhang M, Tsuijikawa M, Leung YF. Drug Screening with Zebrafish Visual Behavior Identifies Carvedilol as a Potential Treatment for an Autosomal Dominant form of Retinitis Pigmentosa. Sci Rep. 2021 Jun 1;11(1):11432.