Biological Sciences remembers alum Bill Phillips
12-17-2019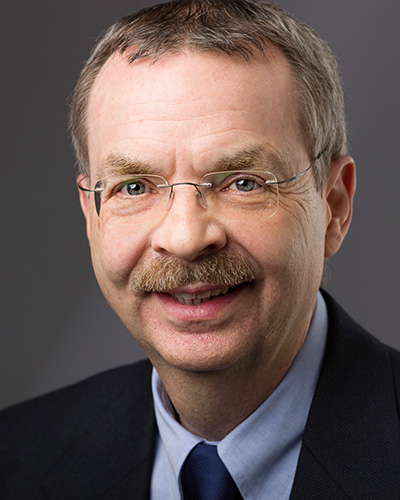 Bill Phillips earned a B.S. in Biology (Biology Honors Program) from Purdue University in 1978 and his PhD from the University of Virginia in 1986. He participated in the Embryology course at Woods Hole Marine Biological Labs in 1979 and pursued postdoctoral research in Molecular Genetics with a fellowship at the Monsanto Company.
In 1988, Bill began his work at Abbott Laboratories in the Diagnostics Division and remained with Abbott throughout his accomplished career. He was a strategic project manager, part of Abbott's Supplier Quality Assurance group responsible for ensuring compliance in diagnostic assays manufactured by third-party companies located in Europe, Japan, Canada, and the US. He also worked as the Technical Support Manager for Abbott's Thyroid, Fertility, Pregnancy, and Metabolic immunoassays.
Bill was a go-to guy, a creative problem-solver and tireless collaborator whose colleagues held him in the highest regard. Friends and colleagues at both Purdue and Abbott were devasted when Bill died suddenly and unexpectedly while at the office in the evening of October 1, 2019 doing the work that he loved.
Bill identified first and foremost as a Boilermaker and became one of the Department's most enthusiastic and supportive alumni, which is how faculty, staff and students at Purdue will remember him.
An original member of the Biological Sciences Alumni Advisory Committee, formed in 2002 by Dr. Richard Kuhn, Bill never missed a fall or spring meeting and traveled back to campus to interact with students multiple times each year. He recruited students to Abbott, performed mock interviews, presented to the BIOL 293 course, as well as participated in Purdue's regional events in Chicago. He was a mentor who created a valuable professional network for Purdue students.
Whenever he was needed, Bill was there. His impromptu, clandestine, late-night trip to Walmart to buy furnishings for the student lounge in the basement of Lilly Hall is legendary!
On two occasions, he filmed, edited and produced biology student testimonials to help with the Department's crowdfunding efforts for Undergraduate Summer Research Opportunities.
A generous philanthropist, Bill was a willing contributor to many areas of need in the Department. His passion, however, was supporting undergraduate students through summer research internships.
Bill established the Dr. William H. Phillips Undergraduate Research Internship for Biology undergraduates to participate in full-time laboratory summer research with a $5000 stipend. These internships provide invaluable opportunities that enrich the undergraduate learning experience.
We believe the best way that to remember Bill is to continue his vision for undergraduate research. Our goal is to endow the Dr. William H. Phillips Undergraduate Research Internship for Bill's legacy to continue the future.
"I can think of no better way to honor Bill than to provide the resources to endow this internship in his memory and leave this as his lasting legacy," said Dr. Richard Kuhn. "In my time as the department head, I can think of no other alum who gave so much to the department and its students. Bill was truly a special friend to Purdue and he will be greatly missed."
During his lifetime, Bill contributed financial resources, mentored students and faculty, advocated for biology education and research, and created a powerful network for Purdue students that will remain a steadfast legacy.
If you wish to make a donation in honor of Bill, and his legacy to support undergraduate students pursuing summer research projects, you can do so here.