Biological Sciences graduate Keri Pilgrim Ricker - 2019 Oregon High School - Teacher of the Year
09-21-2018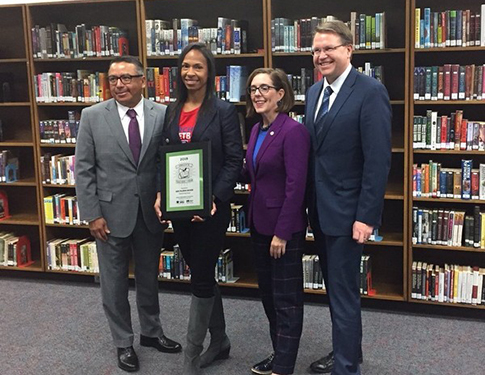 Biological Sciences graduate Keri Pilgrim Ricker is named the 2019 Oregon High School Teacher of the Year.  Keri earned her masters degree in 2003 from the Minchella lab.
On her website she writes:
"I attended graduate school at Purdue University where I was a part of their Ecology and Evolution group. I studied under Dennis Minchella researching parasite-host coevolution. Our laboratory model was Schistosoma mansoni, a debilitating but fascinating trematode (flatworm) parasitizing humans in South and Central America. My work explored similar relationships between trematodes and host species of native frogs in Indiana. Our lab identified molecular markers (microsatellites) that provided clues to genetic changes occurring in worm populations leading to resistance and changes in virulence. As a student, I gained a greater appreciation for teaching as a GTA at Purdue, an experience that would later guide me to my current work."