Caleigh Roleck Named as Astronaut Scholar
09-08-2017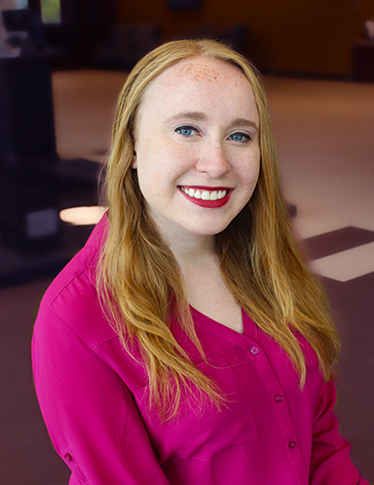 Caleigh Roleck studies biochemistry in the College of Science. She is also a member of Purdue Honors College and is pursuing minors in statistics and biotechnology. Last month the Astronaut Scholarship Foundation recognized the junior with the 2017 Astronaut Scholarship.  Saturday, September 16th she along with 44 additional Astronaut Scholars will celebrate innovation in the STEM fields at the inaugural Neil Armstrong Award of Excellence in Washington D.C.
The Astronaut Scholarship is an award highlighting initiative, creativity and excellence of science and engineering students. The national honor is designed to ensure the U.S. maintains its leadership in science and technology. 

Roleck hopes to channel a childhood fascination with cells into an applied research career that explores the potential of biomolecules, potentially in the government or as a military scientist. She believes such work can help solve national and global problems and is particularly interested in exploring issues of biofuel production, biosensing, biomanufacturing and combating antibiotic resistance. Roleck also has an interest in bioethics and science policy.