The Department of Biological Sciences Congratulates Richard Kuhn
06-16-2017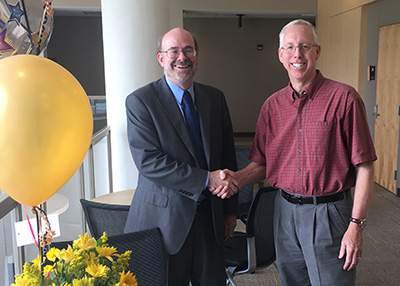 Dear Friends and Colleagues,
I am thrilled to announce that Professor Richard J. Kuhn has been named the Trent and Judith Anderson Professor in Science Distinguished Professor.  Richard is being recognized for his outstanding research program that focuses on aspects of structure, function and therapeutics of virus biology and which has garnered national and international prominence.  We also are keenly aware of his tireless dedication to our Department and his unwavering leadership to the entire Purdue community.  
This is a long over due and richly deserved honor.  Please join me in congratulating Richard on this important milestone in his career.
Stephen Konieczny
Interim Head