Biology Major Shovik Bandyopadhyay awarded the prestigious Churchill Scholarship
02-09-2017
Writer(s): Lindsay Perrault Honors Communications Manager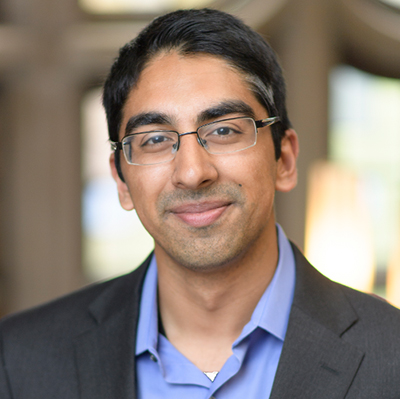 WEST LAFAYETTE, Ind. — The Winston Churchill Foundation of the United States has named Purdue University senior Shovik Bandyopadhyay one of 15 Churchill Scholars for 2017. The prestigious award recognizes proven talent in research and a capacity to contribute to the advancement of knowledge in the sciences, engineering or mathematics. The scholarship will completely fund a year of study at the University of Cambridge leading to a Master of Philosophy degree.
"I couldn't be more excited to spend a year at Cambridge University," Bandyopadhyay said. "It will be an incredible experience, both professionally and personally."
The Eureka, Missouri native is studying biology in the College of Science and is also a member of the Purdue Honors College. He plans a career in hematology/oncology and would like to work with patients as a physician while continuing to engage in cancer research.
"It's easy to forget that Shovik is an undergraduate because he is doing work we'd expect from doctoral students," Honors College Dean Rhonda Phillips said. "He attacks his goals with force, planning and discipline. It's quite astounding what he has accomplished in just four years."
"Shovik is one of those rare students where I personally remain in awe of his overall intellect, drive and dedication to his career goals," said Stephen Konieczny, interim head of the Department of Biological Sciences. "His resume is unparalleled."
Bandyopadhyay's intense focus on research began his freshman year, as he started working in the lab of Purdue Chemistry and Biomedical Engineering Professor Ji-Xin Cheng. He spent the next summer researching at Washington University in St. Louis with physician Stephen Oh. After returning to Purdue, Bandyopadhyay proposed the two labs begin a project to identify a new therapy for drug-resistant cancer. The partnership successfully combined Cheng's developments in imaging technologies for cancer with Oh's research in translational hematology, which assists in the clinical use of scientific findings.
"Because of Shovik's confidence and forward-thinking, two specialized labs at major research universities are now successfully collaborating," Cheng said. "In my time at Purdue, I've never seen an undergraduate take the lead on a project of this magnitude."
At Cambridge, Bandyopadhyay hopes to conduct research using patient studies to improve the health of future patients. His study of myeloproliferative disorders; conditions that cause blood cells, platelets, white blood cells and red blood cells to grow abnormally in bone marrow, aligns well with research already happening in Cambridge's hematology lab.
Churchill Scholars typically have a bewildering array of talents and activities that contribute to society and Bandyopadhyay is evidence of that. In addition to research, he actively promotes public health as a medical volunteer and health educator. He has traveled with a Purdue medical brigade to Quito, Ecuador and will return this spring, as the brigade's co-team leader. It plans to see more than 500 patients in five days. The experience in Ecuador also prompted Bandyopadhyay to lead an expansion of an Indianapolis-based obesity prevention program for at-risk children. Bandyopadhyay recruited students who had worked with him in Quito and now has moved "Get Onboard Active Living" from the pilot stage in Lafayette, to a successful, multi-site program in elementary schools.
"I plan to pursue an MD/Ph.D following completion of the Churchill year," he said. "I hope to use this experience to become the best future physician-scientist I can be."
No stranger to elite scholarships, Bandyopadhyay was also awarded the Goldwater and Astronaut Scholarships in the spring of 2016. Students pursuing such awards participate in a university-wide nomination process through Purdue's National and International Scholarships Office, housed in Purdue Honors College.