Spring 2016 Yeunkyung Woo Achieve Excellence Travel Award
02-08-2016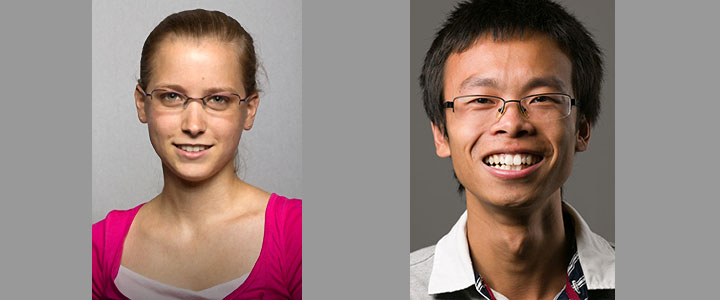 The Department of Biological Sciences is pleased to announce the winners of the Yeunkyung Woo Achieve Excellence Travel Award for the Spring 2016 competition.
Rosemary Morman (Dr. Elizabeth Taparowsky's Laboratory) will present her findings at the upcoming 2016 Annual Meeting of the American Association of Immunologists in Seattle, WA.
Yue Liu (Dr. Michael Rossmann's Laboratory) will present his studies at the upcoming 2016 Gordon Research Conference on Three Dimensional Electron Microscopy that is being held at the Chinese University of Hong Kong, China.
Congratulations to each of these very deserving graduate students.