Alex Chubykin awarded Whitehall Foundation grant
05-15-2015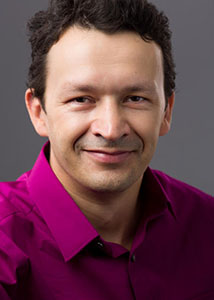 Assistant Professor Alexander Chubykin has been awarded a prestigious
Whitehall Foundation grant. These three-year awards are currently
targeted to the most promising new investigators studying basic
neuroscience. Whitehall Foundation grants support scholarly research in
the life sciences, in dynamic areas of basic biological research that are
not heavily supported by Federal Agencies or other foundations with
specialized missions. It emphasizes the support of young scientists at
the beginning of their careers. Chubykin's study, "Synaptic and Circuit
Mechanisms of Reward Timing in the Mouse Visual Cortex," has been funded
for three years starting in June 2015.