2014 Outstanding Alumni Event
10-17-2014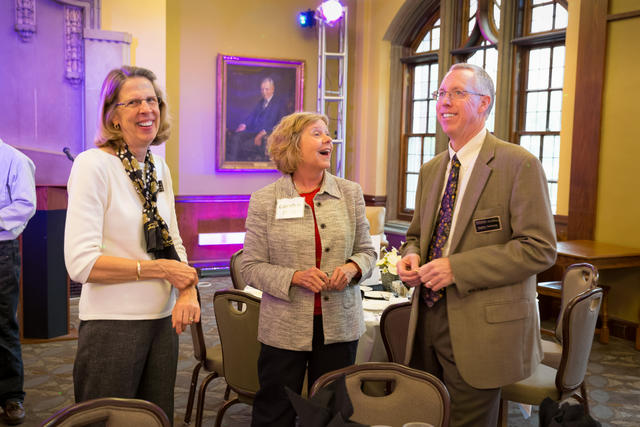 On Thursday, October 9, 2014, the Department of Biological Sciences welcomed alumna Dr. Carolyn Deal, BS Biology, 1974 back to campus for a few days of celebration. Dr. Deal received the 2014 Purdue University College of Science Outstanding Alumni Award for Biological Sciences at a dinner at the Purdue Memorial Union. Dr. Deal is the Branch Chief of the Sexually Transmitted Diseases Branch, Division of Microbiology and Infectious Diseases, National Institutes of Health.
In addition, Biological Sciences posthumously honored Dr. William Coleman, PhD 1973. Dr. Coleman passed away this summer after a valiant fight with cancer. Two of Dr. Coleman's three daughters travelled to accept Dr. Coleman's 2014 College of Science Outstanding Alumni Award for Biology. Dr. Coleman and his wife, Dr. Belinda Seto, met during their time studying Biology at Purdue University. Dr. Coleman has directed the Intramural Research Program of the National Institute on Minority Health and Health Disparities, at the National Institutes of Health since 2011.
We were pleased to celebrate these exemplary graduates of Purdue University.