Post wins highest award given by Purdue College of Pharmacy
07-18-2013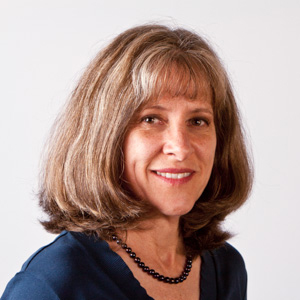 Carol Post has won the Chaney Faculty Scholar Award, the highest research award given to faculty by Purdue University's College of Pharmacy.
Post, a professor of medicinal chemistry and molecular pharmacology, received the award in recognition of her discoveries and work in understanding molecular structure and function in signaling proteins and viruses.
She is well known for her use of both computer simulations and laboratory experiments to explore mechanisms of recognition and strategies for the design of new anti-viral drugs.
Post's accomplishments include revealing a structural basis for the ability of WIN compounds to block the common cold virus. She led a team that found the flexibility of the WIN molecule allowed it to wiggle into the rhinovirus' outer shell and interfere with the infection process.
She also had success in defining how chemical modification alters the shape of signaling proteins to control their function and interactions with other proteins, as well as the development of virtual screening tools to discover antiviral compounds.
Colleagues credit Post with stimulating a re-thinking of the fundamentals of protein stability and enhancing the understanding of protein-protein interactions, enzymatic catalysis, conformational activation, signal transduction, antiviral mechanisms of action and viral capsid structure.
The Chaney Faculty Scholar award recognizes outstanding research accomplishments and includes a plaque and $2,500. Post also will give the 2013 Chaney Faculty Scholar Research Seminar in the fall. An endowment created by JeanAnne D. and Jame B. Chaney supports the award and seminar.
Writer: Elizabeth K. Gardner, 765-494-2081, ekgardner@purdue.edu
Sources: Eric Barker, associate dean for research for the College of Pharmacy, 765-494-9940, barkerel@purdue.edu
Carol Post, 765-494-5980, cbp@purdue.edu
Related news release: https://news.uns.purdue.edu/html4ever/2005/050523.Post.wiggle.html
Article originally published in Purdue Today July 18, 2013.