Drs. Peter Hollenbeck and David Eichinger inducted into the Book of Great Teachers
12-04-2013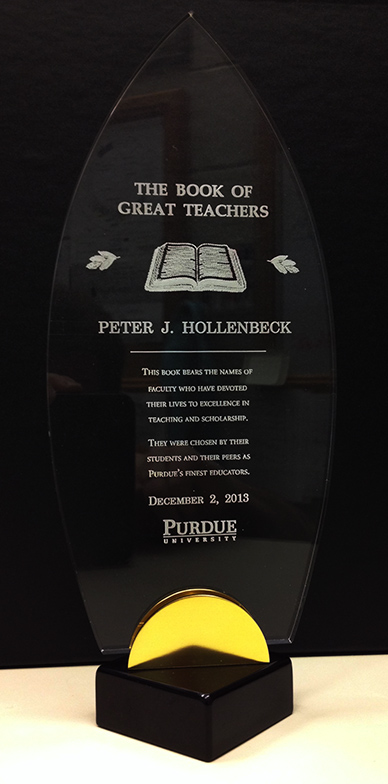 Peter Hollenbeck and David Eichinger were among sixty-eight Purdue professors honored Monday, December 2nd as they were inducted into the Book of Great Teachers, which honors outstanding teaching faculty who have demonstrated sustained excellence in the classroom.
"The Book of Great Teachers is an important symbol of a greater legacy, which is the tens of the thousands of lives that have been changed by these extraordinary teachers," Whittaker says. "We're honored to add this new class of teachers to the legacy."
Everyone inducted into the Book of Great Teachers is listed on a bronze-and-walnut wall display in the west foyer of the Union. The display was first unveiled in 1999. Including the most recently inducted professors, the book includes 384 names.
Full article in Purdue Today December 3, 2013.