National Academies Education Fellows in the Life Sciences for the 2011-2012 academic year.
07-11-2011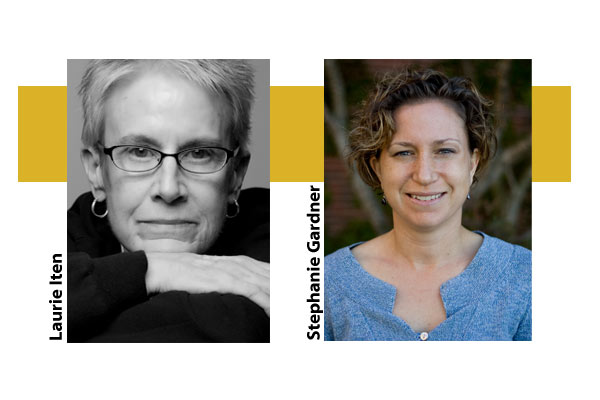 I am pleased to inform you that Laurie Iten and Stephanie Gardner have each been named as a National Academies Education Fellow in the Life Sciences for the 2011-2012 academic year. This honor is bestowed by virtue of their selection to and enthusiastic participation in the 2011 National Academies Summer Institute on Undergraduate Education in Biology that was held from June 20-25,2011 at the University of Wisconsin, Madison.
The Summer Institute is the direct result of a key recommendation from the 2003National Research Council report, Bio20IO: Traniforming Undergraduate Educationjor Future Research Biologists, which called for programs of professional development to engage faculty at research-intensive institutions in taking greater responsibility for high-quality undergraduate biology education. The report emphasizes the importance of new pedagogical approaches to teaching based on emerging evidence about how people learn and a greater emphasis oninterdisciplinary teaching. It further calls upon college and university administrators-as well as funding agencies-to support faculty in the development or adaptation of such approaches.
Teams from 16 research universities from across the United States assembled in Madison for more than four days of presentations, discussions, intensive group work and other activities, all focused on enhancing undergraduate education-with themes of active learning, assessment, and diversity as the primary foci. Among the participants were department chairs, administrators, professors from all levels, academic coordinators, lecturers, and instructors. Their research interests span the entire spectrum of the life sciences-from anatomy to zoology -and related disciplines in the natural sciences.
Each university team worked with other teams to develop or adapt a series of "teachable tidbits" that they have agreed to implement in a course during the coming academic year-and assess whether students learn from that unit. Each team also has pledged to implement a mentoring seminar designed to enhance the ability of graduate students, postdoctoral fellows, and others to mentor undergraduates in the research laboratory. Almost all participants at theInstitute teach large introductory courses; collectively, the more than 300 alumni of the program teach over 100,000 students annually!
By sending this team to the National Academies Summer Institute, your institution is at the forefront of improvement of undergraduate education that is so essential for preparing both future scientists and scientifically-literate citizens. I thank you not only for supporting then participation of your team, but also for recognizing the scholarship in which team members from your institution have and will continue to engage as they implement and evaluate the teachable units in their courses. I ask you to continue to assist all of them in implementing these changes by continuing to provide resources that are appropriate to their work on this initiative.
Sincerely,
Barbara A. Schaal, Ph.D.
Vice President, National Academy of Sciences
Chair, Division of Earth and Life Studies,
National Research Council