Energy expert revved up about biofuels
04-12-2011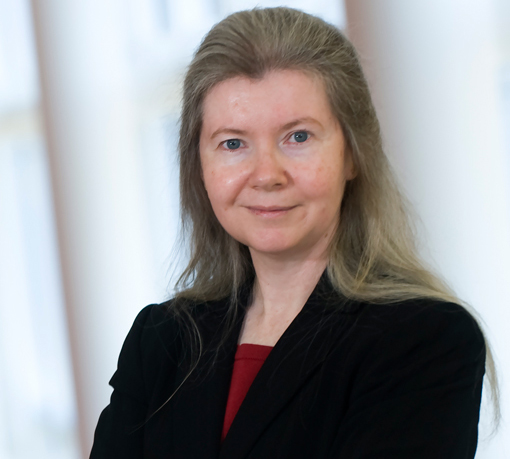 Maureen McCann doesn't believe in doing things by half measures. This is why she is focused on finding alternatives to our national dependence on oil and leads the charge for next-generation biofuels that more efficiently and economically turn plant biomass into liquid fuels for transportation. McCann thinks that research should have societal impacts in addition to scientific ones.
McCann leads the $20 million Center for Direct Catalytic Conversion of Biomass to Biofuels, or C3Bio, that is developing new methods to directly convert the bulk of plants like maize, sorghum and switchgrass to advanced biofuels and other products currently derived from oil.
The center, a U.S. Department of Energy-funded Energy Frontier Research Center, develops new chemical catalysts and thermal treatments to reduce the need for large and expensive biorefineries and expand the range of biofuels beyond ethanol.
McCann also directs Purdue's Energy Center, which is creating new paths to alternative energy sources including wind, solar, hydrogen and nuclear power, and improving the design of electric and fuel-efficient vehicles. These new technologies also help recharge the economy as they spin off into successful companies.