Richard Kuhn one of three finalists for provost position
02-09-2010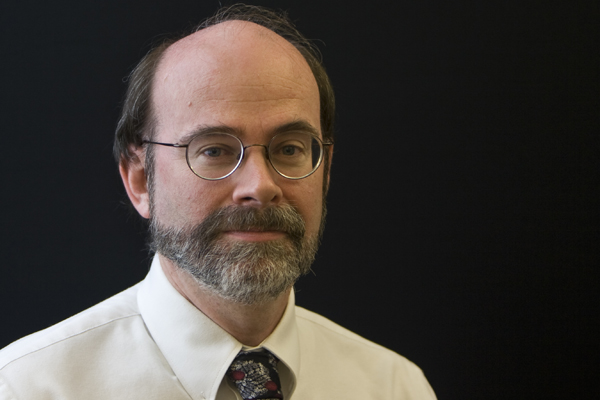 WEST LAFAYETTE, Ind. - Purdue University officials on Tuesday (Feb. 2) announced three finalist candidates for the position of executive vice president for academic affairs and provost.
Richard Cosier, dean of the Krannert School of Management and Leeds Professor of Management, chaired the internal search advisory committee.
"The committee worked fast but diligently to review two dozen nominees," Cosier said. "We feel the final slate of candidates is excellent, and our message to the president was that any of these individuals would make an outstanding choice for provost."
Purdue President France A. Córdova intends to propose a finalist to the Purdue Board of Trustees at its regular meeting on Feb. 11.
"I'm very grateful for the work of the committee. There was broad representation of faculty, faculty senate, members from clerical and professional staff organizations, students and academic leaders," Córdova said. "I want to thank them for their thorough work and due diligence."
The three candidates are:
* E. Daniel Hirleman, professor and William E. and Florence E. Perry Head of the School of Mechanical Engineering. Hirleman has been at Purdue since 1999 when he was appointed head of mechanical engineering. He's the founding director of GlobalHub.org, a National Science Foundation Engineering Virtual Organization. Hirleman holds bachelor's and master's degrees in mechanical engineering and a doctorate, all from Purdue.
* Richard J. Kuhn, professor and head of the Department of Biological Sciences and Gerald and Edna Mann Director of the Bindley Bioscience Center. Kuhn has been at Purdue since 1991, starting as an assistant professor in the Department of Biological Sciences. He was named director of Bindley Bioscience Center in 2007. Kuhn has a bachelor's degree in biochemistry and a doctorate in molecular biology from State University of New York at Stony Brook.
* Timothy D. Sands, Basil S. Turner Professor of Engineering in the schools of Materials Engineering and Electrical and Computer Engineering and Mary Jo and Robert L. Kirk Director of Birck Nanotechnology Center. Sands has been at Purdue since 2002 when he was hired for a joint appointment in materials engineering and electrical and computer engineering. He was named director of the Birck Nanotechnology Center in 2006. Sands has a bachelor's degree in engineering physics and a master's degree and doctorate in materials science from University of California-Berkeley.
Each candidate will speak at a public forum Friday (Feb. 5) in Stewart Center, Room 302. Sands will speak at 8:30 a.m., Kuhn at 9:45 a.m. and Hirleman at 11 a.m.
Feedback on the candidates can be sent to Rabindra N. Mukerjea, Purdue executive director of strategic planning, at rnmukerjea@purdue.edu from Friday (Feb. 5) to 5 p.m. Monday (Feb. 8).
Candidates also will be meeting with deans and senior administrators over the next few days.
Writer: Chris Sigurdson, 765-496-2644, sig@purdue.edu
Sources: Richard Cosier, 765-494-4366, rcosier@purdue.edu
France A. Córdova, president@purdue.edu