Purdue student sees thyroid hormone's link to vision; wins Sigma Xi award
04-19-2010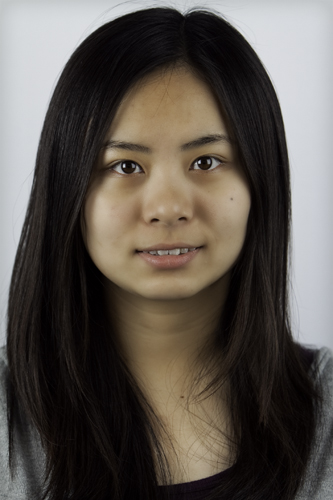 WEST LAFAYETTE, Ind. - A Purdue University student suspects altered thyroid activity could be the cause of nearsightedness and farsightedness and has won an award to support her research.
Zeran Li, an undergraduate student in biological sciences, has won a Grant-in-Aid award from Sigma Xi, an international honor society of research scientists and engineers, to study the relationship of thyroid hormone production to proper eye growth.
Myopia and hyperopia, commonly referred to as nearsightedness and farsightedness, affect 3.8 billion people worldwide, according to the International Center of Eye Education.
"Nearsightedness and farsightedness are commonly corrected with prescription eye glasses or laser surgery, but glasses can be cumbersome and surgery is invasive," Li said. "We hope that with a better understanding of the molecular controls of eye growth, we can design novel pharmacological approaches to treat people affected by impaired vision."
These vision problems, called refractive errors, occur when the physical length of the eye from the cornea to the retina is different from the optical length. When the eye is too long or too short, light is focused in front of or behind the retina and the image perceived is blurry, she said.
In her work with zebrafish, Li discovered that fish treated with phenylthiourea, a chemical that makes them transparent for research purposes, have smaller eyes than untreated fish. She then investigated the chemical and found that in addition to blocking pigmentation, it also inhibits thyroid activity.
Li will use the $2,500 award, which includes funding from the National Academy of Sciences, to test whether the smaller eyes in untreated fish is due to lower thyroid activity and if treatment with an artificial thyroid hormone can correct the abnormal development.
Sigma Xi also has extended a membership invitation to Li in recognition of her research potential. Li works in the laboratory of Yuk Fai Leung, an assistant professor of biological sciences who studies gene regulation of eye development and degenerative diseases.
Sigma Xi provides Grant-in-Aid research awards to undergraduate and graduate students to promote scientific excellence and achievement through hands-on learning and close working relationships between students and faculty. The Grants-in-Aid research program awards grants of up to $1,000 to students form all areas of science and engineering. Designated funds from the National Academy of Sciences allow for grants of up to $5,000 for astronomy research and $2,500 for vision related research. Founded in 1886, Sigma Xi has more than 500 chapters at colleges and universities, government laboratories and industry research centers. Membership is by invitation in recognition of research potential or achievement. Over the years, more than 200 Sigma Xi members have received the Nobel Prize.
Writer: Elizabeth Gardner, 765-494-2081, ekgardner@purdue.edu
Source: Zeran Li, li259@purdue.edu
Yuk Fai Leung (765) 496-3153, yfleung@purdue.edu
Related Web sites:

Sigma Xi: www.sigmaxi.org
Related release: http://www.purdue.edu/uns/x/2009a/090403LeungZebrafish.html