McCann selected as director of Discovery Park's Energy Center
09-07-2010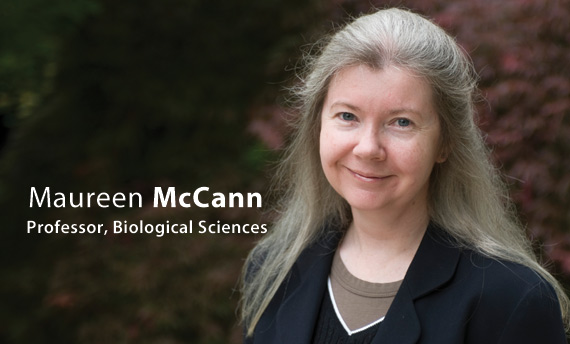 WEST LAFAYETTE, Ind. - Purdue biological sciences professor Maureen McCann will become the next director of the Energy Center, the university's center in Discovery Park leading interdisciplinary research efforts in advancing alternative energy sources and approaches.
McCann's appointment is effective Sunday (Aug. 1), Alan H. Rebar, executive director of Discovery Park and Purdue's senior associate vice president for research, announced Wednesday (July 28).
She succeeds Jay P. Gore, the Vincent P. Reilly Professor of Combustion Engineering, who had led the Energy Center either as director or interim director since the its inception in 2005. Gore is one of 12 faculty members nationwide to be selected this spring for a prestigious Jefferson Science Fellowship with the U.S. Department of State in Washington, D.C. His fellowship begins Aug. 15.
"Dr. McCann has a strong record of bringing together talented researchers from the Purdue campus and other institutions to address our global energy challenge," Rebar said. "Purdue and our research community working on the energy solution will benefit from her leadership at the Energy Center in Discovery Park."