Dr. Perry M. Kirkham, PhD
05-21-2010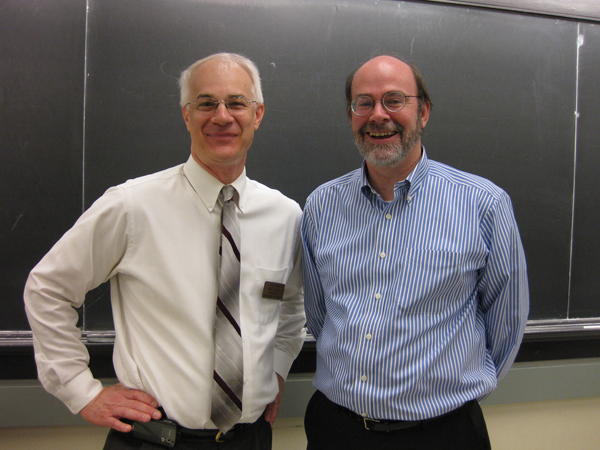 Dr. Perry M. Kirkham, PhD spoke recently with students in the sophomore seminar course BIOL 293, Planning Your Future in Biology, taught by Professor Richard Kuhn, Department Head and Kathleen Weller, Academic Advisor. Dr. Kirkham received his B.S. degree in 1983 from Purdue University in Biology/Education. He went on to earn a Ph.D. in 1995 in Immunology from the University of Alabama at Birmingham. He studied Protein Engineering as a Postdoctoral fellow in 1997 at the Medical Research Council in Cambridge, UK.
Currently, Dr. Kirkham is the Project Coordinator, Research Development in the Office of the Vice President for Research here at Purdue.
Thank you Dr. Kirkham for your time, it is greatly appreciated.