3D Printing Process
3D Printing has temporarily been discontinued as of June 01-2020.  Please contact Roger Mahrling directly with any questions that you may have.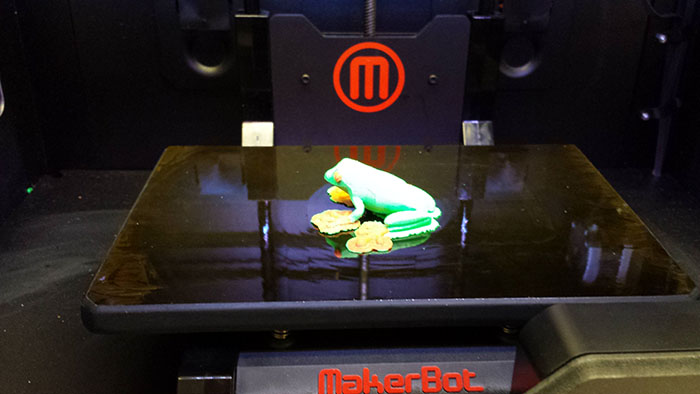 3D Printing is reserved for Biological Sciences Faculty, Staff, Graduate and Undergrad Students for in course requirements.
Maximum object size is 5.5in x 9.0in x 5.9in (HWD). Objects should not weigh over 75 grams. Please contact Bio IT concerning non-standard sizes.
Only .stl or .obj format will be accepted for printing.
Please specify which color you prefer.
Please submit your objects 10 business days before they are needed. Objects will only be printed during the normal Purdue operational weekly hours.

Once your design has printed, no reprints will be accepted.
All approved, non-printed resubmissions will be placed at the end of the print queue.
All objects must be submitted via a current Biology PI/Instructor, unless prior arrangements have been made.
Objects must be submitted via the Purdue Filelocker service (https://filelocker.purdue.edu/).
To use FileLocker:

Login to https://filelocker.purdue.edu/ with your career account.
Click the "Upload" button, then select your file.
When the upload is complete, click on the file and then click the "Share This File" button.
In the blank under "Search for Users by ID" enter "biology" and click on "Biology Poster Printing" when it appears.
Then click "Share"; make sure the "Notify by email" box is checked.

You may pick up your object in LILY, room B-131 during regular business hours.

Students must provide a current Purdue ID when picking up their object.
Note: Makerbot Desktop, Tinkercad, 123 D Desting, Sculptris, SculptGL, Blender, and Wings 3D are all free software solutions to create 3D renderings.