People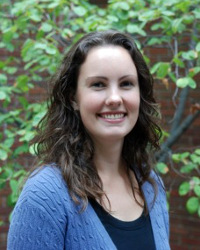 Catherine Searle
Assistant Professor
B.A.: University of California - Berkeley
Ph.D.: Oregon State University
Postdoc: Georgia Tech, University of Michigan
searlec@purdue.edu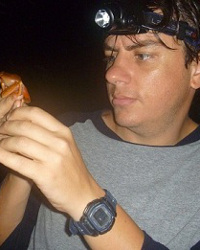 Hector Zumbado-Ulate
Ph.D. candidate
Hector is interested in the effects of parasites on inter-specific competition. He is studying how parasites might mediate competition in amphibians, affecting the recovery of susceptible populations after epidemics.
B.S.: University of Costa Rica
M.S.: University of Costa Rica
hzumbado@purdue.edu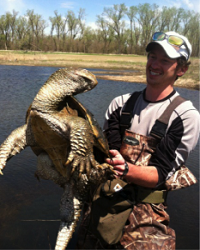 Spencer Siddons
Ph.D. student
Spencer is interested in amphibian ecology, disease dynamics, and conservation. He plans to investigate the effects of environmental stressors on host infection risk and the pathogen themselves. Personal website: www.spencerrsiddons.wordpress.com.
B.S.: University of Wisconsin - Stevens Point
M.S.: University of South Dakota
ssiddon@purdue.edu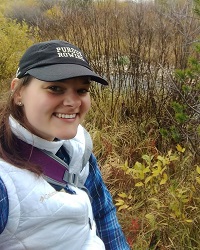 Abigail Merrick
Research technician
Abbie is a Purdue University graduate with a bachelors degree in Natural Resources and Environmental Science and a masters degree in Ecology. In the future, Abbie hopes to continue research to further freshwater habitat conservation as an aquatic biologist.
B.S.: Purdue University
M.S.: Purdue University
amerrick@purdue.edu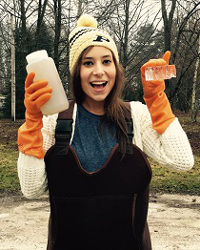 Mackenzie Chapman
Purdue senior
Mackenzie is investigating how the zooplankton community can influence disease risk in Daphnia.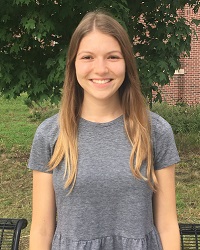 Juliana Ilmain
Purdue senior
Juliana is testing how various biotic conditions affect the ability of an invasive Daphnia (D. lumholtzi) to invade new locations.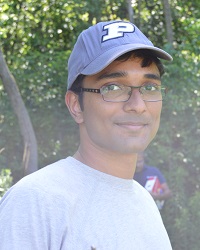 Prasanna Janakiraman
Purdue senior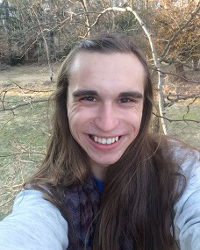 David Prather
Purdue junior
David is studying the effects of antibiotics on disease susceptibilty in Daphnia.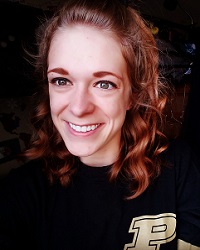 Marin Bray
Purdue sophomore
Marin is working with Spencer to understand disease dynamics of amphibian communities in Indiana.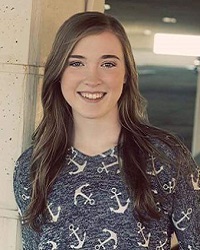 Brittany Farmer
Purdue sophomore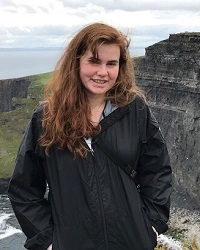 Laura Gustafson
Jefferson high school junior
Lab alumni
Undergraduates:
Baylie Hochstedler. (2016-2017) Currently a graduate student at Loyola University Chicago. Undergraduate honors thesis: "Effects of resources and parasites on competition between a native and invasive zooplankton."
Kaitlin O'Leary. (2014-2015) Currently a high school teacher for the Lower Kuskokwim School District.
Liz Rosario. (Summer 2017) Currently a senior at the University of Puerto Rico Humacao. REU project: "Comparison of frog call characteristics between natural and man-made habitats."
Maggie Wigren. (2015-2016) Currently a graduate student at Purdue University. Undergraduate honors thesis:"The effects of resource availability on reproduction, competition and disease susceptibility in a native and invasive zooplankton."