Plant diversity in the Anthropocene
Our research interests span plant systematics, biogeography, genetics, community ecology, and macroecology. Though our interests are diverse, they are anchored in the fundamental questions of how the biodiversity of today came to be, and how it may change in the future. Our research incorporates fieldwork, molecular phylogenetics, species distribution modeling, Bayesian statistics, citizen science and machine learning approaches to elucidate the biogeographic and evolutionary mechanisms of biodiversity patterns in the context of contemporary global environmental problems such as climate change and biological invasions.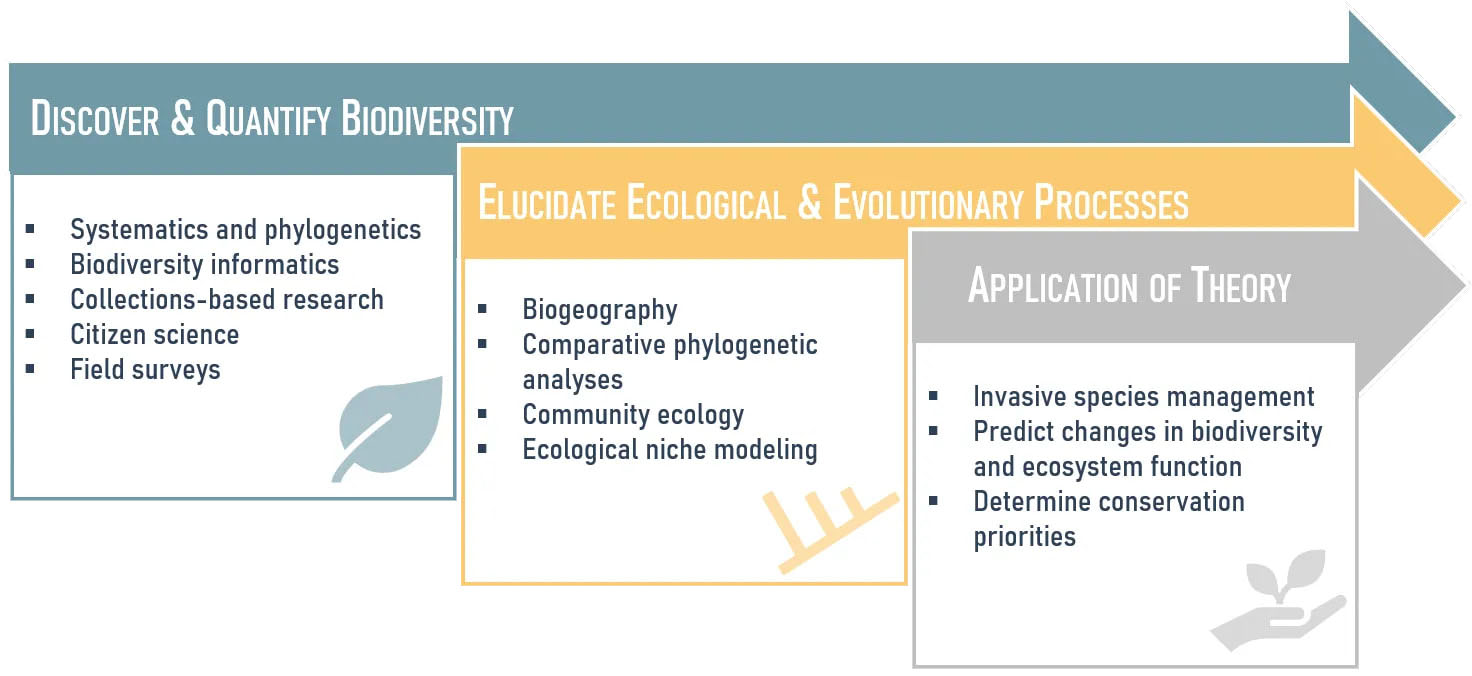 Climate Change and Plant Phenology
Ecosystems on every continent have been affected by local, regional, and global changes in climate, notably by increases in temperature. Changes in phenology–the timing of life-history events–are among the most conspicuous and well documented species responses to climatic change, especially for plants. The timing of leaf out, flowering,  fruiting, and senescence has now changed for many plant species. Such phenological disruption has already impacted species survival and community diversity, which may have widespread consequences on critical ecosystem processes, including carbon sequestration, ecosystem–atmosphere interactions, and trophic interactions.