Contacts
Principal investigators
Jeffrey Dukes – Departments of Forestry and Natural Resources and of Biological Sciences at Purdue University (PI) Email
Aimeé Classen – Department of Ecology and Evolutionary Biology at the University of Tennessee (Co-PI) Email
Peter Thornton – Oak Ridge National Laboratory (Co-PI) Email
Steering committee
Jeffrey Dukes
Aimeé Classen
Peter Thornton
Yiqi Luo – Department of Botany and Microbiology, University of Oklahoma.
William Parton – Senior Research Scientist, Colorado State University.
Lindsey Rustad – USDA Forest Service.
Elena Shevliakova – Princeton University.
Advisors to Steering Committee
Claus Beier – Risø National Lab, Denmark.
Richard Norby – Oak Ridge National Laboratory.
James Randerson – Department of Earth System Science, University of California, Irvine.
Shiqiang Wan – Institute of Botany, Chinese Academy of Sciences.
Resources
Sponsored By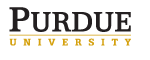 Global Maps
Network Map