The INTERFACE research coordination network brings together three groups within the global change research community:
Researchers conducting field experiments
Researchers who use ecosystem-scale models
Researchers working on land-atmosphere interactions in Earth system models (ESMs).
INTERFACE activities bring together these three groups to advance global environmental change research by
Incorporating realistic biological responses into ESMs, and
Facilitating the design of field experiments and computer simulations that are best suited to improving the performance of ESMs.
INTERFACE will hold a series of workshops, working group meetings, and international meetings, starting in early 2011. Watch this page for details. INTERFACE seeks to involve students and postdoctoral researchers in all activities, and will sponsor cross-disciplinary research experiences for students.

Join the network, Register a project or a model
Upcoming Activities
---
See Activities page for a full list of upcoming and past activities related to INTERFACE
03/16/2015

Century/DayCent Model Training Workshop

(this activity is not sponsored by INTERFACE)

From Melannie Hartman and Bill Parton: We are pleased to announce that we have selected a date for the next Century/DayCent model training. We will be conducting the workshop the week of March 16-20, 2015 at Colorado State University in Fort Collins, Colorado. The cost for the workshop will be $800.00 (U.S. dollars). This fee covers the workshop only, individuals who attend the workshop are responsible for making their own travel, lodging, and meal arrangements.

Please send an email to century@colostate.edu if:

1. You and/or a coworker or colleague would like to register for the workshop.

2. You are interested in attending a Century/DayCent workshop but the March 2015 workshop will not fit into your schedule. In this case we will add you to a list of individuals who would like to be informed of future workshops.

Please keep in mind that there will be a limited number of slots available for the training workshop and these will be assigned on a first come first served basis.
10/28/2013

Student Collaborative Exchange Program

To further facilitate collaboration in the research community, INTERFACE plans to sponsor a limited number of "collaborative exchanges" for US-based graduate students, in which students who primarily work with models spend a brief period (up to one month) working in an experimental setting, or students who primarily work on global change experiments spend a brief period (up to one month) working in an ecosystem or Earth system modeling setting. These exchanges should ideally allow the student to continue working on a similar topic, but from a different perspective. Interested graduate students should identify a laboratory in which they would like to work, and should secure approvals from their advisor and the exchange lab's PI. To apply, students should submit as a single PDF file: (1) a two-page proposal explicitly stating the questions being addressed and why the collaboration will facilitate answering them, (2) an NSF-style CV, (3) a one-page budget justification, and (4) letters of support from the advisor and the PI of the lab the student will visit. Applications should be sent to Aimée Classen <aclassen@utk.edu>. Applications will be reviewed at two times each year, starting on the fourth Monday of April and the fourth Monday of October, through the end of 2014. Allowable expenses include airfare, meals while traveling to and from the exchange location, and housing. These funds cannot be used to cover classes at the host institution or student/ PI salary. Exchanges may be partially or fully sponsored by INTERFACE.



4/8/2015
Workshop: Incorporating Mycorrhizal Dynamics Into Large-Scale Models
April 8-10, 2015; Amsterdam, Netherlands
This workshop will bring together an international team of experts to develop the tools and strategies for incorporating mycorrhizal dynamics into models. Co-sponsored by Royal Netherlands Academy of Arts and Sciences, INTERFACE, and New Phytologist. Organizers: Richard Phillips, Karin Rebel, Marcel van der Heijden.
Resources
Sponsored By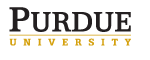 Global Maps
Network Map