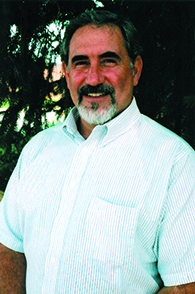 KERRY N. RABENOLD
Emeritus
LILY G-335
Phone: 765-494-8120

We focus on ecology at the community, population, and individual levels, centering on conservation issues. We employ a variety of tools at the cutting edge, from DNA and geographical information systems to machetes. We have studied the likely evolution of sociality in birds, especially in the tropics, and conditions favoring dispersal or philopatry. Comparative studies of very different species help explain the wide variation in social behavior among vertebrates. More recently, we have focused on tropical forests that support much greater variety of life than temperate ones, and are therefore most important in addressing the erosion of biological diversity on the planet. We have conducted thorough monitoring of bird populations of more than 100 species along an altitudinal gradient in Costa Rica, and found that these species are considerably more specialized both geographically and ecologically than species in temperate forests. This makes them vulnerable to the effects of habitat degradation and the shifting of climate that appears to be underway. Our projections show that many species, especially narrow endemics, could be eliminated from high-elevations cloudforests of the Tilarán mountains, and that statistical power to detect population change requires extensive effort because of annual variability.
We are also studying bird and plant communities in the Great Smoky Mountains of the US, and find that threats to the integrity of these communities are different than those in tropical forests, especially with regard to ecological specialization and the impacts of exotic species. The balsam wooly adelgid has dramatically changed the high-elevation spruce-fir forests of the southern Appalachians, especially in smaller mountain ranges, with some recovery evident in the extensive Smokies forests. The hemlock adelgid has killed one of the dominant tree species in the Smokies, and we are studying the substantial impacts of that loss to the forest canopy on understory herbs and shrubs. We are working with the local community to relate our findings to traditional Cherokee ecological knowledge. In Indiana, the Ross Biological Reserve has also provided opportunities to understand forest community dynamics resulting from long-term shifts in species composition. Our studies in both temperate and tropical forests suggest that protected natural areas must be larger in order to support robust populations able to withstand the impacts of human enterprise.
Education
Ph.D., North Carolina, 1976
Professional Faculty Research
(Conservation biology; tropical ecology; behavioral ecology; community ecology) Stability and diversity of natural communities. How does landscape ("beta") diversity depend upon species ecological specializations, and how vulnerable are communities to anthropogenic change?
Other Activities
Regional campus Biology Department Heads Meeting, Fort Wayne, Indiana, November 21, 2003
Advisory Boards
NSF-funded Advisory Panel on Biological Field Station Establishment and Management, Indiana University, Bloomington, Indiana, October 16-18, 2003.
Faculty Presentations
"How do so many species fit into tropical landscapes, shy are endemics endangered and what is to be done?" Ft. Lewis College, Durango, Colorado, January 25-26, 2005.
"How do so many species fit into tropical landscapes, shy are endemics endangered and what is to be done?" Northern Arizona University, Flagstaff, Arizona, January 27-28, 2005.