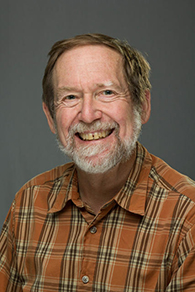 PETER M. WASER
Professor
LILY G-327
Phone: 494-8129

I continue to work with colleagues, former graduate students and undergrad research students on long-term datasets from primates (gray-cheeked mangabeys in Uganda) and rodents (banner-tailed kangaroo rats in Arizona), Research questions include:
How does dispersal within a possible metapopulation influence population dynamics?
What are the fitness consequences of dispersal?
How detrimental is inbreeding in wild populations and how is it avoided?
Do animals avoid or join kin and if so, how do they recognize them?
Can genetic data be used to better estimate rates of dispersal?
Note that, because I will be retiring in 2011, I am no longer taking on new graduate students.
Education
Ph.D., Rockefeller, 1974
Professional Faculty Research
(Animal behavior) Ecological and demographic effects on mammalian dispersal; genetic estimators of dispersal in fragmented habitats; adaptive aspects of mammalian social behavior.
Other Activities
Research on population ecology/genetics of kangaroo rats, Portal, Arizona, July 10-24, 2003.
Department of Ecology and Evolution, SUNY Stony Brook, Monday December 1, 2003. Served as an outside committee member for a PhD defense.
Research on population ecology/genetics of kangaroo rats, Portal, Arizona, March 12-19, 2004.
Faculty Presentations
Mark-recapture and genetic analyses of dispersal, Department of Biology, Central Michigan University, February 19, 2004.
Genetic signatures of dispersal: new ways to track movements by shrews, salmon, rats and bears,, Department of Biology, DePauw University, April 23, 2004.