Undergraduate Studies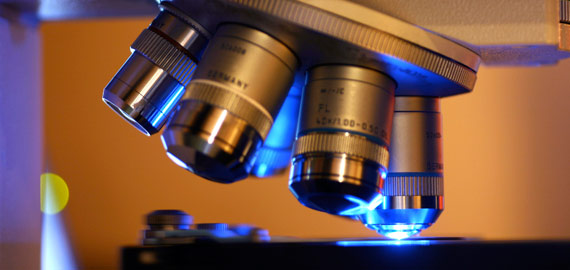 Undergraduate Research Opportunities in the Biological Sciences
The Department of Biological Sciences at Purdue encourages students to get involved in research during their undergraduate career. Undergraduate research is one of the best things you can do to enrich your Purdue Biology degree. It will give you a strong background for your classes, a chance to interact with leading researchers every day, and an invaluable understanding of how science happens.
Am I eligible? How do I start? Where can I find more information? To find answers to these questions, please read Undergradute Research in Biology or contact an academic advisor. To apply, pick up an "application for Credit in Undergraduate Research" in the Biology Counseling Office.
Undergraduate Teaching Opportunities
There are several ways that students can become involved in the Department of Biological Sciences and the School of Science. Please stop by the Biology Counseling Office and talk with an advisor if you are interested in any of these opportunities. (Opportunities List)
Q and A with Dr. Minchella, a Purdue Science Student Council interview
Here at the Notation, we know that many classes—especially those taken by freshman—can be large and intimidating, leaving little opportunity to feel any kind of one-on-one connection with your professors. After all, it's hard enough to get to know a professor when there are 30 kids in a class, let alone 300. So we're here to try and help you see a different side of your professors, one which you often don't get by attending (or not attending) lecture each week. This issue, we sat down with Dr. Minchella, Professor and Associate Head of the Biology Department and instructor for Biology 121, the first in a sequence of four core courses for biology majors.
Application forms are also available in the Biology Counseling Office.
Contact Information:
Located in Lilly Hall of Life Sciences, room 1-123
Arleen Mullikin- Secretary
Phone: (765) 494-4747
email
In accordance with Purdue Policies, all persons have equal access to Purdue University's educational programs, services and activities, without regard to race, religion, color, sex, age, national origin or ancestry, marital status, parental status, sexual orientation, disability or status as a disabled or Vietnam-era veteran. For a more complete statement of Purdue's policies of equal access and equal opportunity, CLICK HERE. If you have any questions or concerns regarding these policies, please contact the Office of the Vice President for Human Relations at email or 765-494-5830.